One of the best parts of my work at SetHero is connecting with filmmakers around the world who are working hard everyday in the industry I love. Their stories, experiences, and wisdom inspire me to press on in my work, and share their thoughts with you when I can.
Recently I had the chance to catch up with Timothy Jones, a young freelance filmmaker based in Atlanta, Georgia. Timothy was gracious enough to answer my questions and share a little bit of his journey and his thoughts on working in the film industry today:
So, Timothy, you're working in film full-time — how did you get your start in the industry?
I started operating TV cameras at my church in Texas in 2008. That rolled into me taking the reins in the camera department when my sister directed a short film in 2009. We worked together on many projects over the next few years, including a feature film she produced in 2011. Contacts I have made along the way have led to more and more jobs in camera and lighting and in 2015 I moved to Atlanta to work film full time.
It sounds like there's a lot of variety in your work; what part of your job do you love most?
I love fixing the problem. So you set up the camera turn on the lights and the shot looks bland, then you start trying things to improve the image until you find a trick to make a piece of art. . . It's a good feeling.
That's awesome, I love that mix of technology and artistry. Based on what you've seen on set, what do you think some of the greatest needs in the film industry today are?
We need a way to connect the talented crew that is out there with the productions that can't find good workers. There are many websites that attempt to do this, but none seem too effective.
You've been a grip on some large projects; what tips or hacks do you have for early stage filmmakers rigging or lighting their first project?
Safety first. The shot isn't worth an injury or a life. As Grips (or electrics) we are moving and using lots of heavy equipment, we need to be on guard and know when to say that something isn't safe. This being said, hire a professional! Get someone who knows what they're doing so you don't create a hazardous situation. And don't burn bridges! That pro guy may not be your favorite, but he may also hire you down the road! So, hold your tongue & be respectful.
Since most films have a limited budget, what 3 pieces of camera equipment should all filmmakers prioritize and try to have on their set?
A camera that you are familiar with and that you are comfortable bringing to set.
Some way to get a moving camera shot: a shoulder mount rig, a steadicam, a gimbal, or a dolly, whatever you can get your hands on.
Something to bring a unique look to what you are shooting: maybe a special FX filter, or a special lens.
What has been the most important learning experience of your career so far?
Well, there are several things I've learned along the way:
Know your limits! Don't over commit or over promise, but be confident in your competency.
Don't ever stop learning! Listen to the pros and add a dash of your own spice.
When you get downtime on set sit down! Work on set can be hard, so take advantage of any downtime you get. Standing 12 hours a day will destroy your back & joints.
Take care of your health: eat & get sleep!
It sounds so basic, but it's easy to get caught up in the frenzy on set. If you hope to do this your whole life you have to make it sustainable.
What's the toughest choice you've had to make?
Giving up a great job because I already had a commitment to another job. . . several times actually. But I figure that honoring your commitments is important for your reputation in the industry. So in the long run, it was worth it.
Timothy, thanks for taking the time to share your thoughts with the SetHero community. Keep up the good work and all the best in your future endeavors!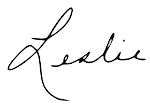 has extensive experience in the Camera and Grip & Electric departments, and he also owns a gear rental company that rents out the RED Epic Dragon. He began operating cameras eight years ago for live television; a year later he began to work in cinema, and has since worked on twelve feature films and countless shorts, documentaries, and corporate video projects around the country. For Timothy's full list of credits check out his Timothy Jones IMDb profile.