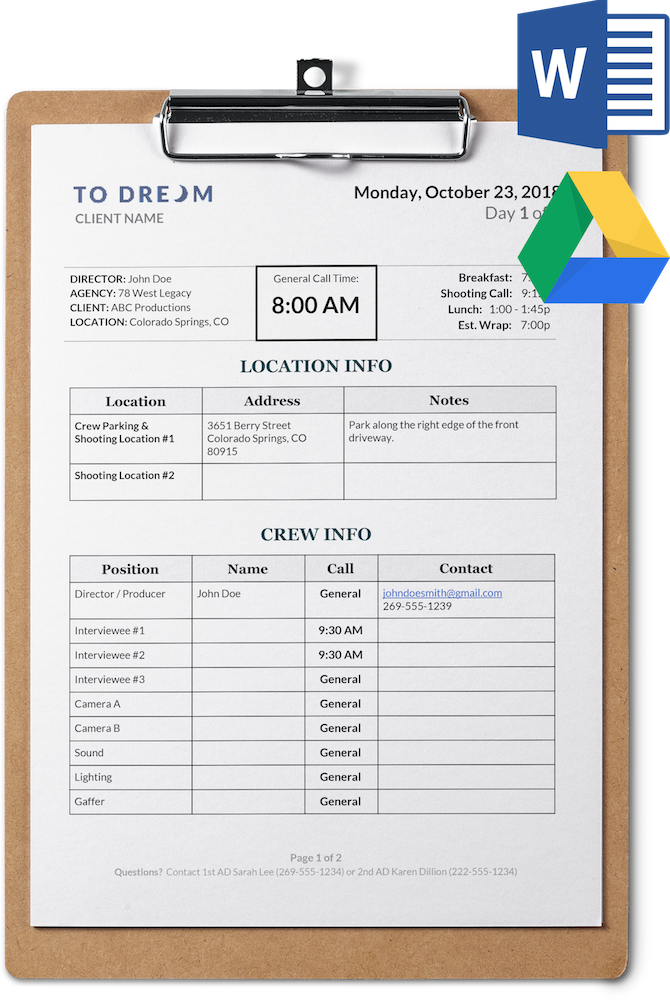 Simple Call Sheet Template
This free call sheet template was specially designed for client videos, short films, and photo shoots. The template is a fully customizable Word file.
TEMPLATE INCLUDES SECTIONS FOR:
Call times, meals times, etc.
Key locations for the day
Crew & cast contact section
Basic schedule for the day
Lodging details section

Travel details section
Notes
Download Template
Download this free call sheet template: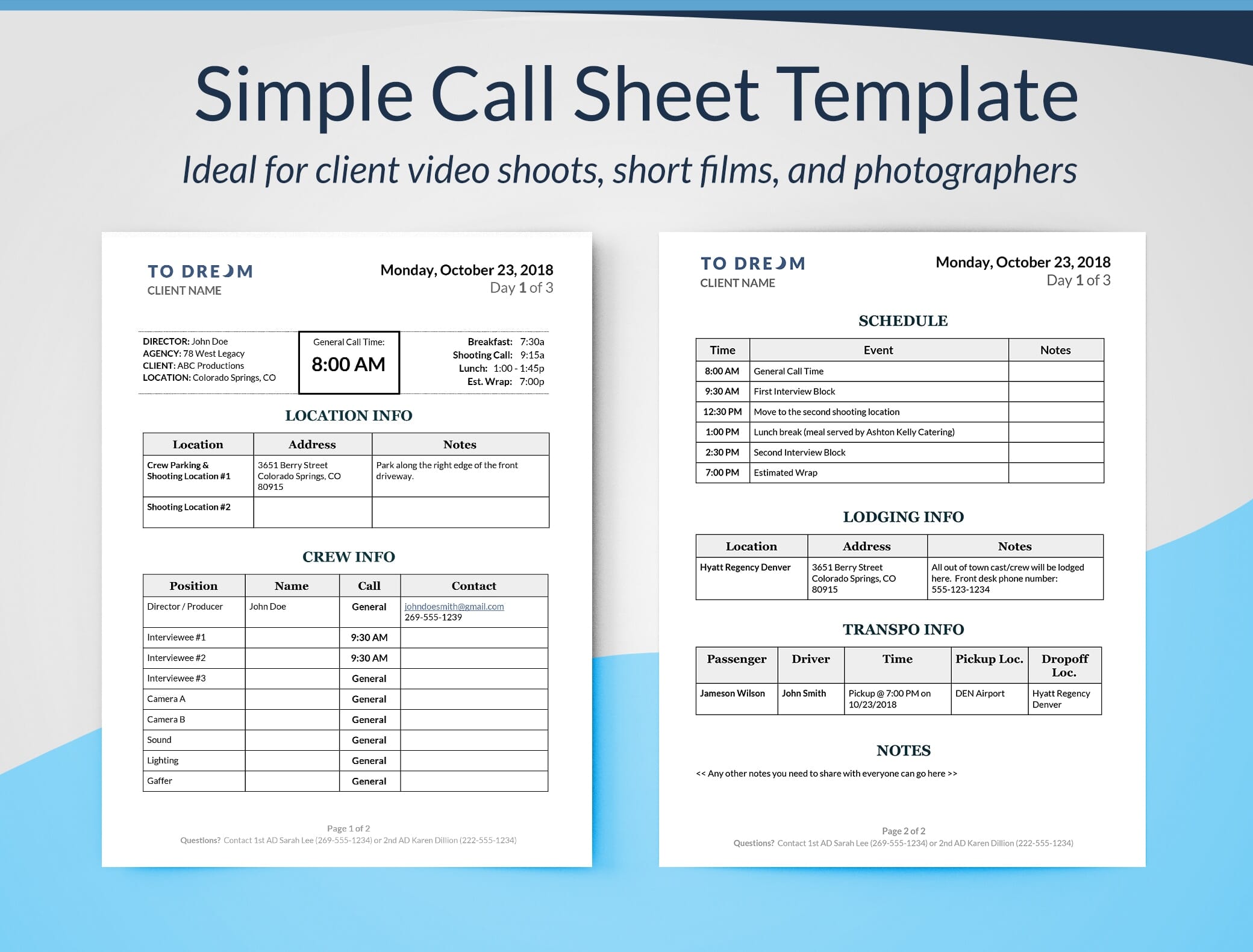 Carefully Crafted for your Craft.
Our templates are built by filmmakers FOR filmmakers.
Customizable
Created in everyday formats so that you can modify to your heart's content.
Beautiful
Be the coolest filmmaker in the group with these beautifully formatted documents.
Professional
Crafted by industry professionals and tested on real-life film projects.
Free
The best part is, it won't cost you a dime! Or a penny. Or anything!
Download this free call sheet template:
Breaking down the anatomy of a call sheet
Check out our post about creating call sheets to learn more about:
Why call sheets are made.
What information a good call sheet should contain.
How to build a great call sheet in just a few minutes.
Read Article
Want more freebies?
Follow us on social media!